Eight Northwest Tribes sign the We Are Still In declaration
Eight Tribal Nations, from Oregon, California, Washington and Montana are the newest We Are Still In signatories. Among the tribes joining today are the Suquamish, the Blue Lake Rancheria, the Nisqually Tribe, and the Hoh Tribe, all belonging to the Affiliated Tribe of the Northwest Indians (ATNI). They are among the first tribal nations to join the coalition, and will actively engage with the international community to uphold the Paris Agreement.
The Tribal Nations made the announcement at ATNI's winter convention in Portland, Oregon. At the signing ceremony, Leonard Forsman, Suquamish Chairman and President of ATNI, and half a dozen other tribal leaders, described climate change impacts on their communities and what they hope to accomplish through working with WASI.
Several North American tribes have long been active on addressing climate impacts and adopting renewable energy in their communities. Last year, the National Congress of American Indians passed a far-reaching resolution recognizing climate change as "one of the greatest threats facing the peoples of the world today," and supporting the Paris Agreement. Last fall, the National Indian Gaming Association passed a resolution joining We Are Still In as an association. Now, by joining WASI, individual Tribes are taking steps to combine forces with state counterparts and other stakeholders to confront the climate crisis.
"Indigenous people around the world are working to address climate change and it is our duty as Indigenous people of the Northwest to do our part. Today we are joining the We Are Still In coalition because it's a critical opportunity for our Tribal nations to take a leadership role in climate action efforts," said Leonard Forsman, President of ATNI and Chairman of the Suquamish Tribe of Washington.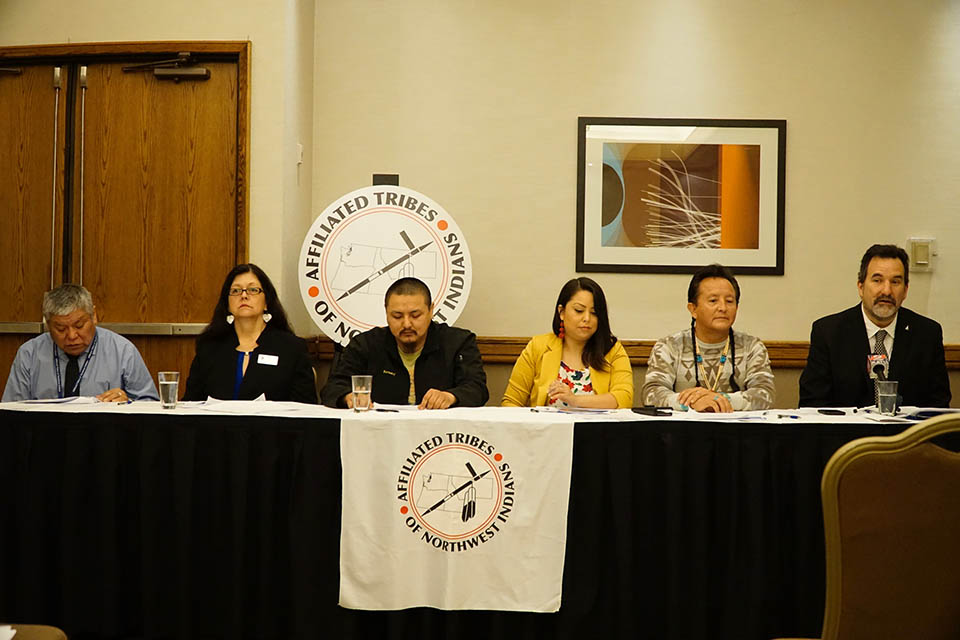 The following 8 Tribes are among the very first Tribal nations to join We Are Still In:
Blue Lake Rancheria (CA)

Nisqually Indian Tribe (WA)

Suquamish Tribe (WA)

Confederated Tribes of the Umatilla Indian Reservation (OR)

Hoh Tribe (WA)

Confederated Salish and Kootenai Tribes (MT)

Quinault Indian Nation (WA)

Jamestown S'Klallam (WA)
These new signatories are proof point of how Tribal nations are mobilizing to take climate action, and help deliver the country's commitments under the Paris Agreement.